In mainstream and offbeat media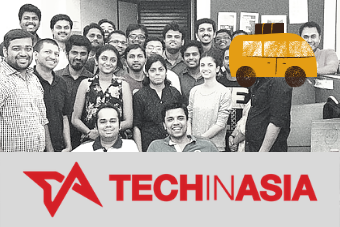 Indian software's eating the world
Here's some more validation for Indian startups targeting global markets with B2B (business-to-business) software products.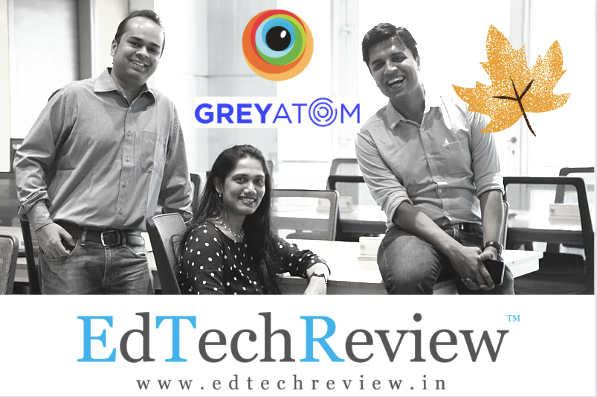 BrowserStack Acquires Professional Upskilling Platform GreyAtom
BrowserStack, the world's leading web and mobile app testing platform has acquired GreyAtom, an EdTech startup specializing in industry-relevant programs in emerging technologies.
Click on the Media Publication to view the article
Click on the Media Publication to view the article
The brand Mayuresh Shilotri comprises the words, phrases, symbols, designs and other distinctive brand features associated with Mayuresh Shilotri and our services ("Brand Assets").
Requirements 
Please be sure to follow our simple guidelines before picking the Mayuresh Shilotri logo: 
Don't change the logos' form, proportion, colour or orientation. Keep them white and black, permisible combinations given below and just as they appear below. 
Give at least as much padding around the logo as we have shown below. This helps to look tidy and uncluttered with our logo. 
Finally, you can contact us here if you have any concerns about logo use.
Mayuresh excels at assessing market needs and building organizational capabilities in order to help define the organization's strategic thrust, future goals, and product/service offerings. He can set direction, mobilize the support of teams and drive for results.
Mayuresh has bootstrapped from 3-member founder teams – to work in companies sized 100,000+ people. Experienced in raising funds from Angels and VCs. He has seen the life-cycle of businesses from inception to successful exit multiple times. He has worked and experienced different aspects of business – strategic, commercial, people, creative, financial and delivery.
He has worked in Healthcare for 6 years (Pharma/ Payor/ Provider), B2B SaaS for 4 Years and EdTech for 4 Years. He can mix Data Science, Technology, Learning, and User Experience to build products for all stakeholders. In the future, focus is EdTech. Specifically, on building products for Learners that create impact for learners and drive financial for businesses.
If push comes to shove – He can code. Check out my GitHub profile.
Mayuresh Shilotri is a graduate from Department of Management Studies, Indian Institute of Technology Madras. 
Last updated: December 21, 2020
Do:
Use our Brand Assets to refer to Mayuresh Shilotri, our services or anything else we offer.
Write "Mayuresh Shilotri" as writer here.
Comply with our Logo Guidelines, Terms of Service and Acceptable Use Policy.
Don't:
Use the Brand Assets in a way that suggests or implies partnership, sponsorship or endorsement by Mayuresh Shilotri.
Modify or alter the Brand Assets.
Incorporate the Brand Assets, or anything confusingly similar, into your trademarks, domain names, logos or similar content.
Present the Brand Assets in a way that makes them the most prominent or distinctive feature of what you're creating.
Use the Brand Assets in merchandise or other products such as clothing, hats or mugs.
Assert rights over the Mayuresh Shilotri brand or Brand Assets, whether by domain name registration, trademark registration or anything else.
Use trademarks, domain names, logos or other content that imitate or could be confused with Mayuresh Shilotri.
Feature Mayuresh Shilotri on materials associated with sexually explicit content, unlawful activity or other materials that violate our Terms of Service and Acceptable Use Policy.
To help us address future branding issues, we may modify these Brand Guidelines, without notice